The Experts Behind Phonics Hero
Meet the creators of Phonics Hero; a world-class team of educators who are teaching with Synthetic Phonics, consulting in Synthetic Phonics and publishing books in Synthetic Phonics.
---
Jo-Anne Dooner – Curriculum Director
Jo-Anne co-founded the leading Synthetic Phonics publisher, Get Reading Right. She is Australia's preeminent Synthetic Phonics expert; having set up over 100 schools with her ground-breaking program. A teacher for over 20 years, Jo-Anne has taught using the PYP, the National Curriculum of England and Wales and Australia's National Curriculum. She is often interviewed in the international media about Synthetic Phonics at school and home.
---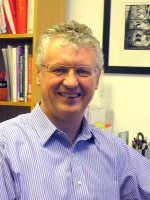 Michael Wood – Educational Psychologist
Michael co-founded Synthetic Phonics publisher Get Reading Right. He brings his deep and vast knowledge of over 35 years helping struggling readers and spellers as an Educational Psychologist, with eight of those as the Senior Psychologist for the North Yorkshire county council.
---
Rachel Tabram – Literacy Consultant – United Kingdom
Rachel is the Head/Principal of Castle Primary School, Bristol, England. She has taught for over 15 years with four of those years based in a Hong Kong international school. Rachel has authored 12 phonics books for teachers, drawing her experiences from teaching Synthetic Phonics day-to-day in the classroom and as Individual Needs Coordinator.
---
Anne Ross – Literacy Consultant – Asia
Anne Ross is a New Zealand trained teacher and Phono-Graphix reading therapist. She has over 30 years teaching experience; with 12 in Hong Kong and another 2 teaching EAL in Shanghai. Anne consultants and trains in all aspects of literacy with schools in the UK, Philippines, Australia, China and Hong Kong.